ITVT Presents...The TV of Tomorrow Show, San Francisco 2020
February 04, 2020
TVOT SF 2020 Will Feature Incredible Networking and Business-Development Opportunities for Attendees, Highly Effective Branding Options for Sponsors and Exhibitors, Close to 200 Expert Speakers and Panelists, Hands-On Workshops and Master Classes, the Presentation of the 17th Annual Awards for Leadership in Interactive and Multiplatform Television, and Much, Much More
The Show Will Take Place June 17th and 18th at The Golden Gate Club, a Spectacular Venue in San Francisco's Presidio National Park, Overlooking the Golden Gate Bridge, Alcatraz Island and the San Francisco Bay
Tickets On Sale Now: Special Early-Bird and Group Rates Available, Providing Savings of up to 40%!
InteractiveTV Today (ITVT) is pleased to announce that the fourteenth annual TV of Tomorrow Show (TVOT) will take place June 17th-18th (Wednesday-Thursday) at The Golden Gate Club in San Francisco's famous Presidio National Park--a truly stunning location that overlooks the Golden Gate Bridge, Alcatraz Island and the San Francisco Bay.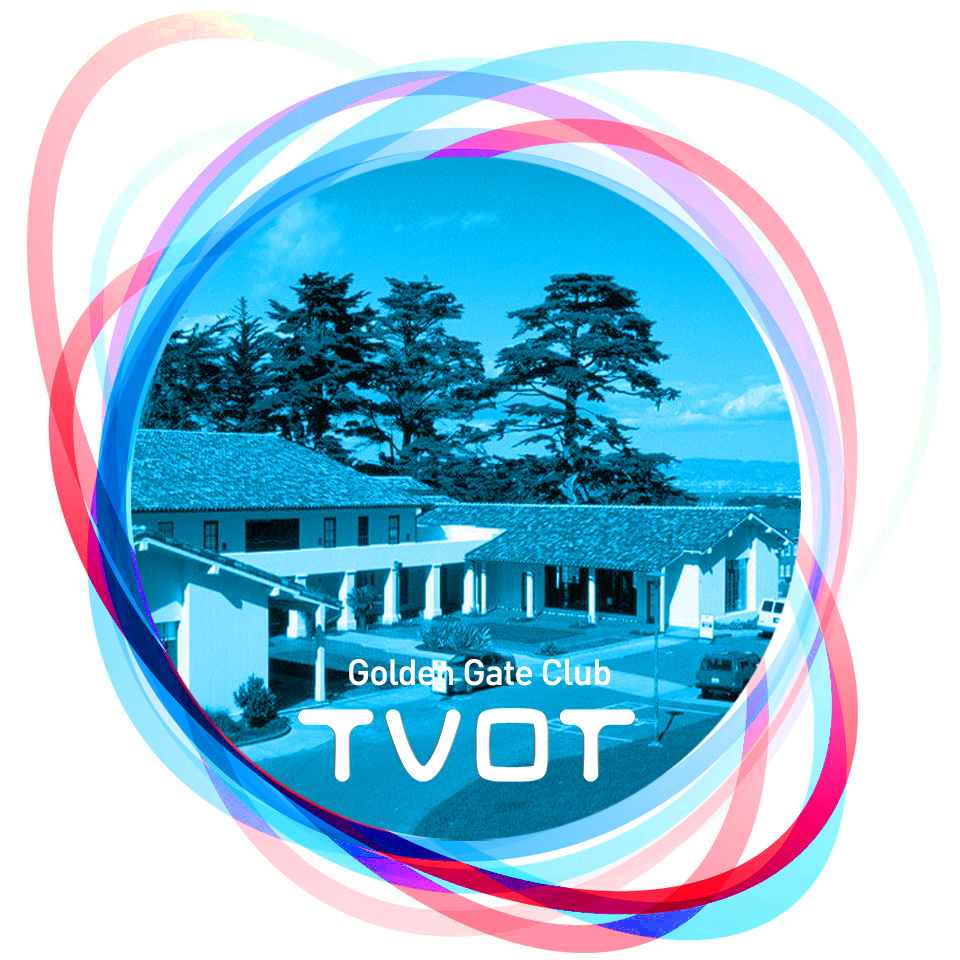 While just 15 minutes from downtown San Francisco, the show's location allows us to offer attendees a retreat-like experience in a uniquely beautiful and memorable indoor-outdoor environment. The location facilitates social interaction and community-building, and also complements TVOT's signature focus on networking and business development with a plethora of recreational opportunities.
The show offers sponsors and exhibitors a range of innovative and effective ways to drive awareness of their brand, as well as the ability to reserve private demo/meeting/hospitality rooms. We have launched a number of new sponsorship packages and options this year, and are pleased to announce that Imagine Communications, Comcast Technology Solutions, Inscape, Verizon Media, DigiCAP and Breakaway Communications have already signed up as sponsors.
As previous attendees can attest (see testimonials below), TVOT consistently attracts a veritable "who's who" of the interactive/advanced-TV, MVPD, OTT-TV/AVOD/SVOD, advertising, broadcasting/programming, TV-news, data/measurement/research, streaming-infrastructure, consumer-electronics and social-video industries. The show--which is carefully designed to encourage networking and deal-making--has been widely praised for offering a uniquely inspiring, rewarding and enjoyable experience, unlike any other tradeshow or conference.
Over the past few years TVOT has become the leading venue for agencies, brands, broadcasters, content-owners and adtech companies to explore the complex interrelationships between audience measurement, research, big data, and advanced advertising. The show also provides multiple opportunities for TV and video professionals to examine the potential of significant new technologies, such as ATSC 3.0/NextGen TV, 5G, autonomous vehicles, Blockchain, artificial intelligence/machine learning (AI/ML), voice assistants, VR/AR, and more. Additionally, it has become one of the very few places where established TV players can meet and network with the creative and business communities that have emerged on YouTube, Twitter, Facebook, Instagram, Snapchat, Twitch, TikTok and other social-video platforms to address the rapidly evolving viewing habits and programming preferences of Millennials and Gen Z.
Web Site: http://www.tvotshow.com
Follow on Twitter: @tvotshow @tswedlow  #tvotsf
TVOT SF 2020 is a limited-attendance event, so we strongly encourage you to register early. To purchase your tickets, click here. 
Tickets are currently available at the special super-early-bird rate of $775. From March 1st through March 31st, they will be priced at $875; from April 1st through April 30th, they will be priced at $975; and from May 1st through June 16th, they will be priced at $1,275. (Note: tickets purchased at the door will be priced at $1,475.)
A special package is also available that includes both a ticket to The TV of Tomorrow Show 2020 in San Francisco and a ticket to next fall's TVOT NYC 2020 event in New York (representing a savings of up to $600 on the full ticket price of both shows). To purchase this special two-event package, click here.
To find out about special group rates (three or more), as well as special rates for industry analysts, PR professionals, bootstrappers, job-seekers, students and other qualified parties, contact Tracy Swedlow at tracyswedlow@gmail.com or 415-608-4766.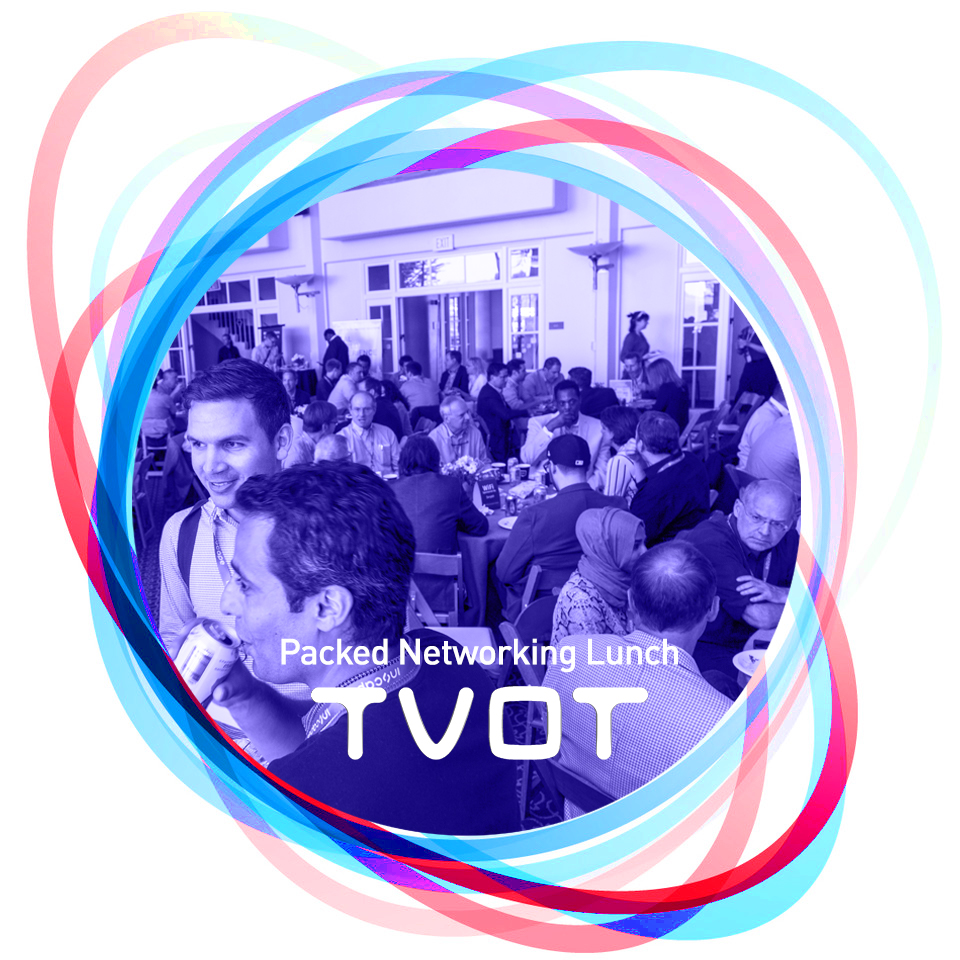 While ITVT's TV of Tomorrow Show events feature an exhibit hall, keynotes and panel sessions, that's where their similarity to other industry conferences and tradeshows ends:
They are the only industry events to focus on the production, delivery, user experience and business of interactive and advanced TV across multiple platforms, media and technologies (e.g. pay TV, connected TV, mobile, OTT, social media, AVOD, SVOD, programming, advertising, tcommerce, AR/VR, IoT, in-car, ATSC 3.0/NextGen TV, 5G, Blockchain, voice assistants, artificial intelligence/machine learning, etc.).

Ensuring that attendees are able to meet and schmooze with the right people is a primary focus of the events. One of our principal goals is to introduce to one another people and companies with complementary visions and solutions.

The events are not "pay-for-play": speakers are selected for their expertise alone, not because they, or the company they represent, have paid a speaker's fee.

The events' panel sessions are developed through an ongoing dialog with the readership of the ITVT newsletter, allowing us to ensure that they are topical, timely and accurately reflect the interests and concerns of the industry.

The panel sessions are highly interactive, with debates, open mics, polls and other features designed to promote discussion.

The events also offer in-depth Workshop/Master Class sessions, where smaller groups of participants have the opportunity to dialog with leading industry experts and explore new technologies, platforms and media in a more focused and hands-on way.

The events take place in unique, beautiful and interesting locations that facilitate socializing and community-building, and also feature innovative staging, designed to foster debate and communication between panelists and interaction with attendees.

The events are designed to promote cross-pollination between the interactive/multiplatform TV community and other creative communities, such as social-video creators/influencers, artists, performers, designers, interactive storytellers, independent filmmakers, and more.

Finally, the events are designed to be fun. They feature entertainments, challenges, contests, and a range of other social activities.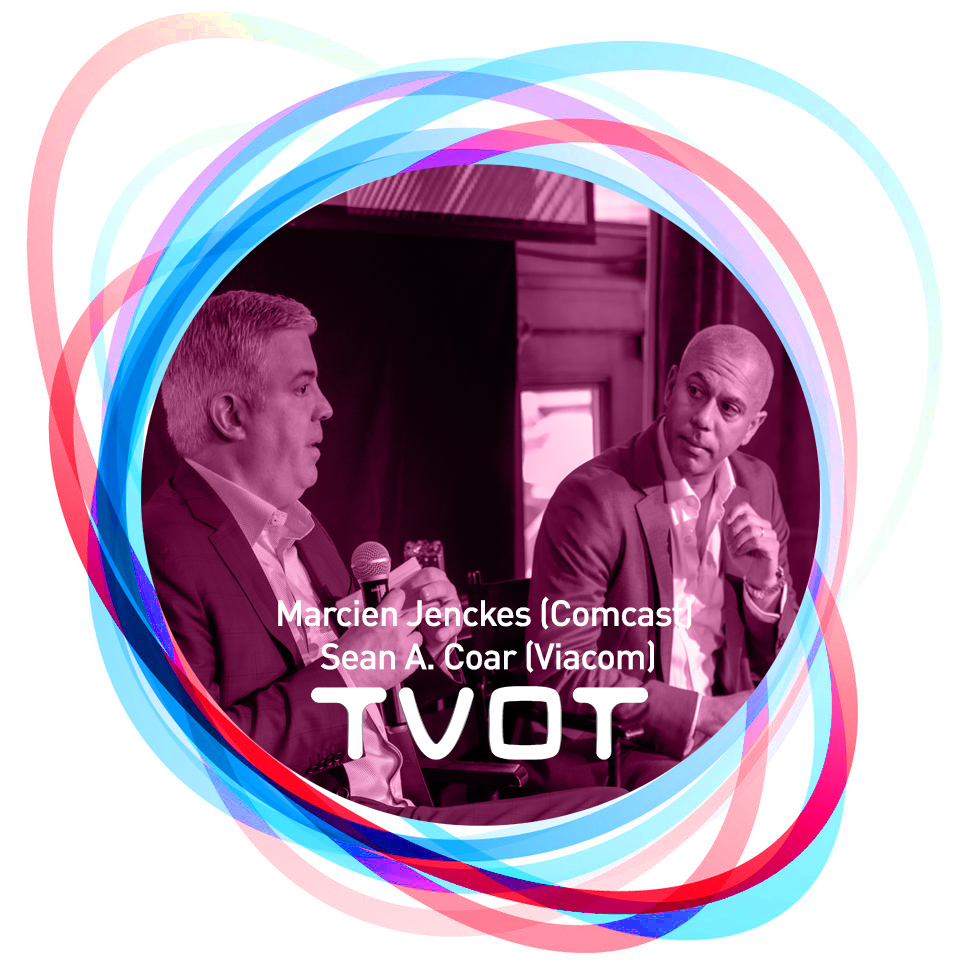 INFORMATIVE AND PRODUCTIVE SESSIONS…
TVOT sessions (including panels, keynotes, firesides, presentations and more) are designed to provide attendees with actionable insights and information, and are broadly organized into three categories:
"Today" Sessions focus on the hard data that can be gleaned--and the lessons that can be learned--from the many deployments of advanced TV and video that are already in the field today. Representatives from the broadcasters, networks, MVPD's, vMVPD's, technology providers, device manufacturers, showrunners, advertising agencies, brands, measurement/data/analytics companies, SVOD and AVOD providers, social-media platforms, UI/UX designers, application developers and other players that are currently implementing new forms of television, video and advertising in the US and beyond will present examples of their work, and provide attendees with new deployment statistics, reports from the field, best practices and other insider insights.
"Tomorrow" Sessions provide attendees with the opportunity to explore how the various platforms, technologies, screens, standards, regulatory environments, content genres and business models that make up today's advanced-TV/video space are likely to evolve over the coming months and years, and to identify new platforms, new technologies, new forms of programming and advertising, new kinds of data, new monetization strategies, new consumer trends, and other developments that are likely to impact the space in the future. Highly interactive, dialog-driven panels, keynotes and firesides will enable attendees not only to hear from the companies, organizations and people that are shaping the future of television, video and advertising, but to question those experts and provide them with feedback on their efforts.
Workshop/Master Class Sessions provide attendees with a more intimate and hands-on environment in which to: 1) learn about promising new advanced-TV technologies, standards and business strategies; 2) get their questions and concerns answered by subject matter experts; and 3) gain practical skills for implementing new TV experiences.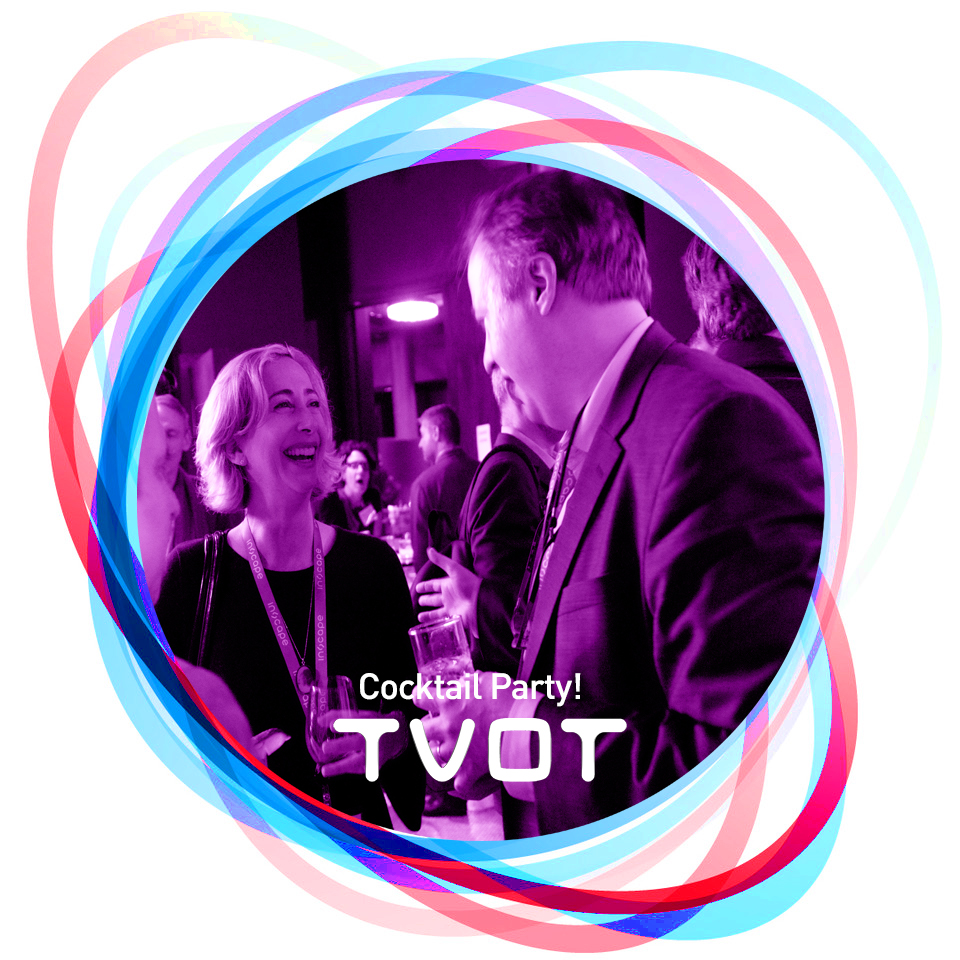 In addition to these three types of sessions, the event will feature:
Private demo/meeting/hospitality rooms.

A vibrant cocktail party where attendees will have the opportunity to rub shoulders with many of the most influential figures shaping tomorrow's television.

Gourmet catering.

The presentation of the 17th Annual Awards for Leadership in Interactive and Multiplatform Television.

Art installations, performances and more.

The chance to enjoy the many recreational opportunities (beaches, hiking and cycling trails, internationally acclaimed restaurants, world-class golf courses, and more) offered by the Presidio National Park, San Francisco itself, and nearby Marin County.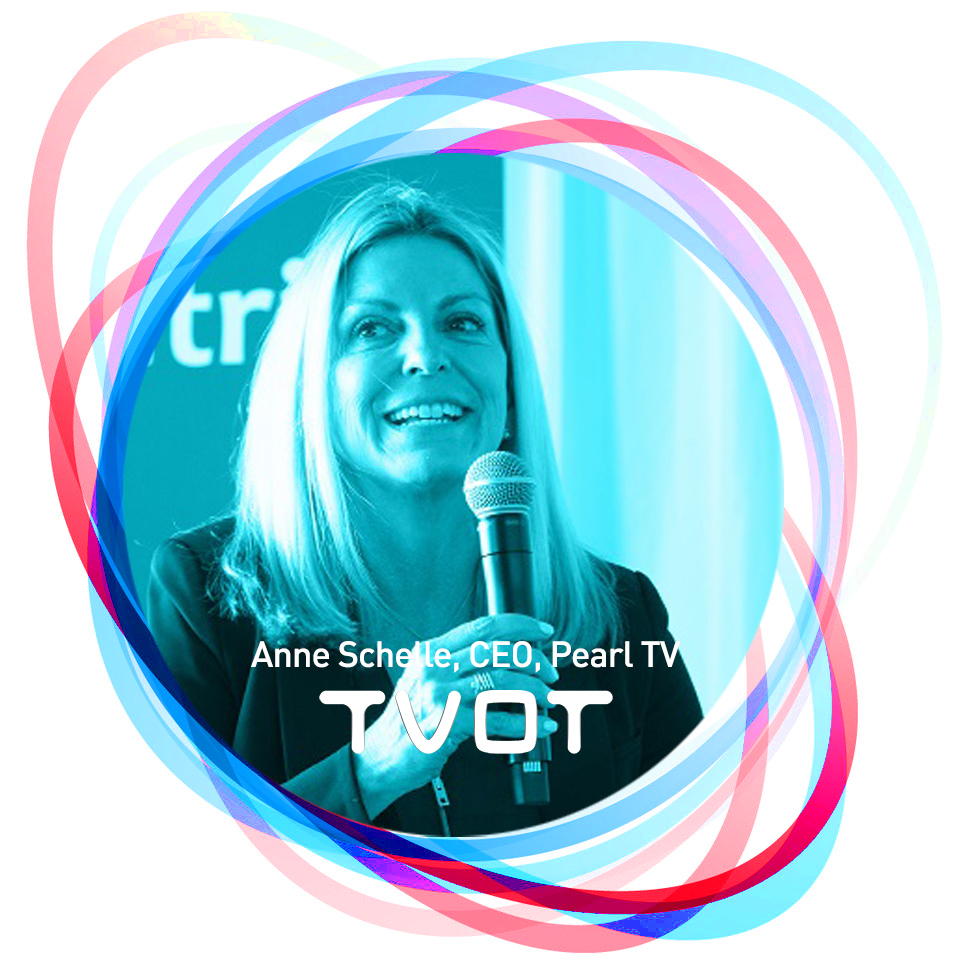 SPEAKERS

We are still accepting speaker/panelist proposals, and welcome your suggestions for topics you would like to see covered on the event's schedule. Uniquely among conferences and tradeshows, the TV of Tomorrow Show features an agenda that is developed through ongoing dialog with the industry. Please contact Tracy Swedlow, at tracyswedlow@gmail.com or 415-608-4766, to discuss your proposal. Also, please note that ITVT is not a pay-for-play organization and that speakers do not have to pay any fee to participate in our TVOT events.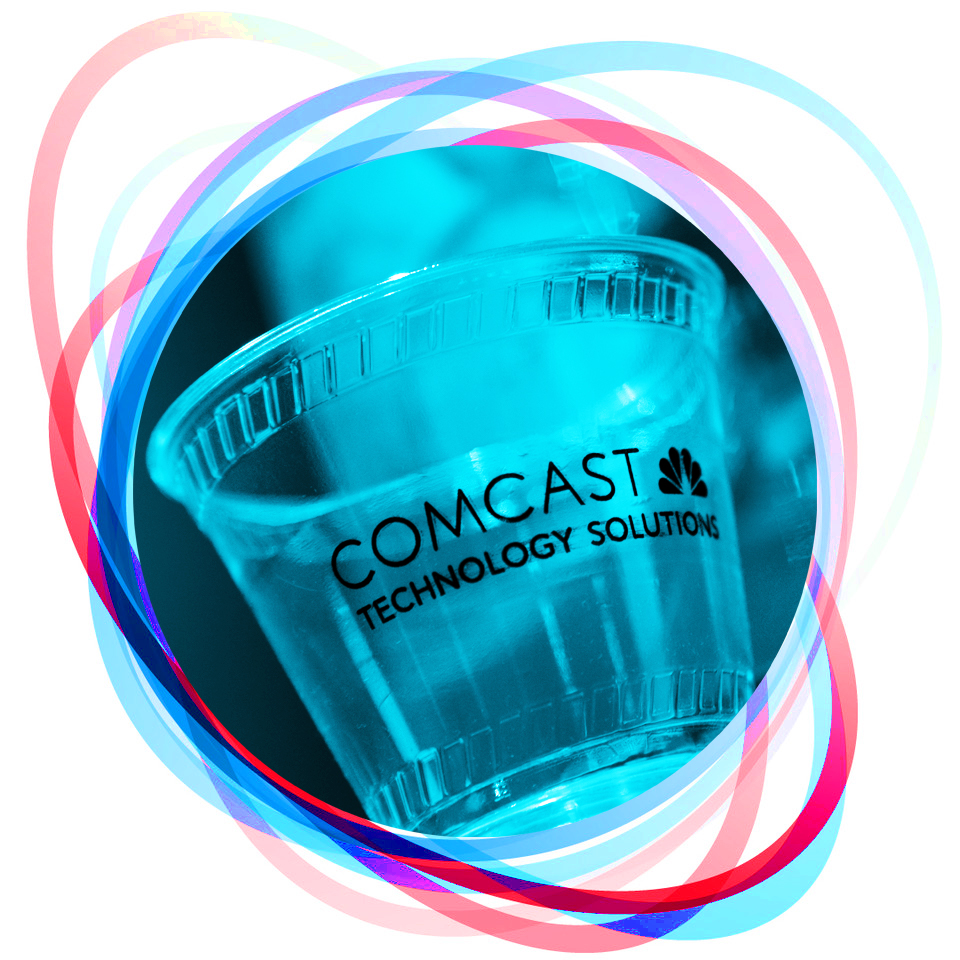 TVOT SF 2020 offers several different sponsorship levels, each designed to ensure maximum marketing exposure for your company--at the event itself, in the ITVT newsletter, on our Web site and social-media channels, and in our podcasts. As a sponsor, you also have such options as:
becoming a Hot Topic Sponsor, allowing your company to reinforce its branding by communicating to attendees the areas in which you are innovating (available topics include OTT & Streaming, Artificial Intelligence, Blockchain, Personalization, User Interface/User Experience, ACR & Measurement, Attribution, Big Data, ATSC 3.0, Local Broadcasting, 5G--or another topic that you prefer);

organizing a Presentation/Workshop/Master Class on your company's solutions or on an industry topic of importance to your company;

booking a room for private meetings, customer hospitality and demos (available rooms offer views of the Presidio Forest, or the San Francisco Bay, the Golden Gate Bridge and Alcatraz Island);

having your company's logo and branding projected as an integral part of the show's set design;

having your company's TVOT party or special event promoted to TVOT speakers and attendees and the ITVT readership at large.
Moreover, we are very open to working with your marketing department to devise creative, custom sponsorship packages that are tailored to your company's specific communications needs.
If you would like to find out more about sponsoring TVOT SF 2020--including several exciting new sponsorship options and benefit packages that we've just launched--email us at tracyswedlow@gmail.com or 415-608-4766.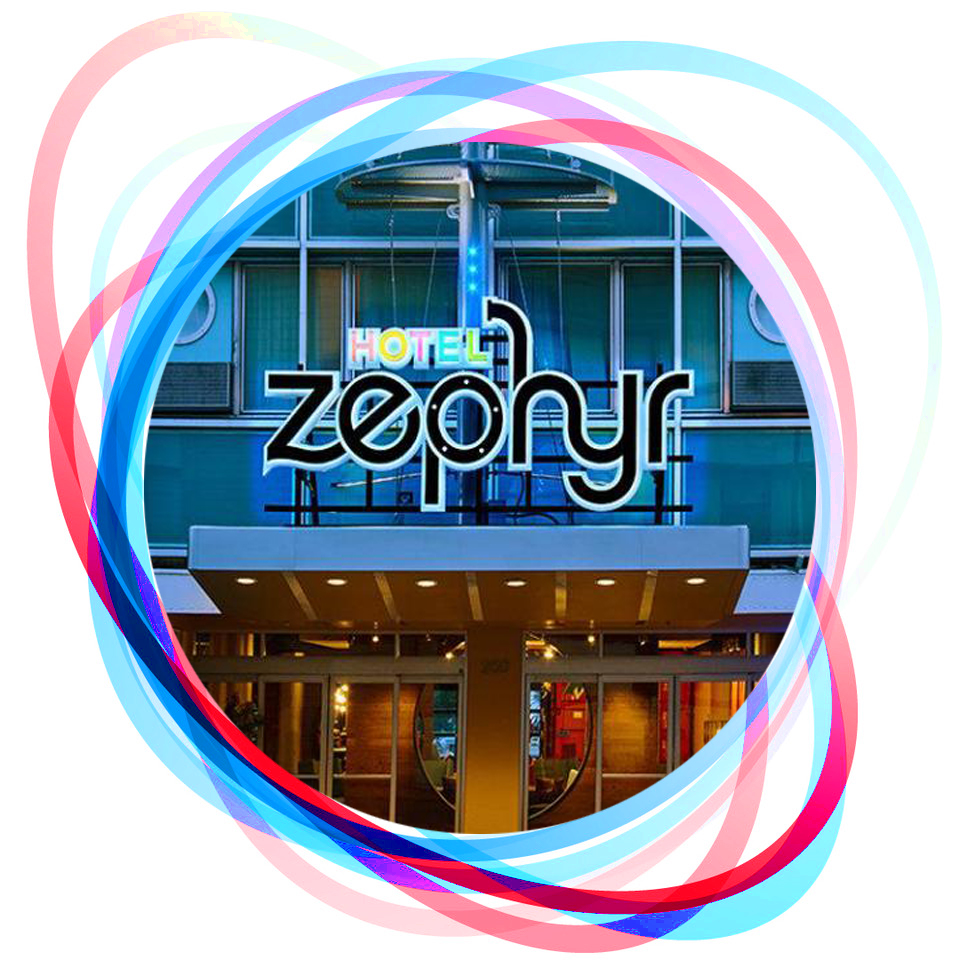 The Golden Gate Club is located at 135 Fisher Loop, San Francisco, CA 94129. There are a number of hotels close by, including the famous Inn at the Presidio within the park itself, and Hotel Zephyr--which is offering special discounted rates for TVOT attendees--a short distance away. For out-of-town attendees who prefer to stay in downtown San Francisco and do not have access to a car, the facility is easily reached by taxi, Uber or Lyft (a 15-20 minute ride from Union Square, depending on traffic).
Driving directions to the Golden Gate Club from Silicon Valley, SFO and other locations (as well as information on the PresidiGo shuttle service between the Presidio and downtown, and other public transit options) can be found here.
There is ample parking near the Golden Gate Club, priced at $2.50 per hour.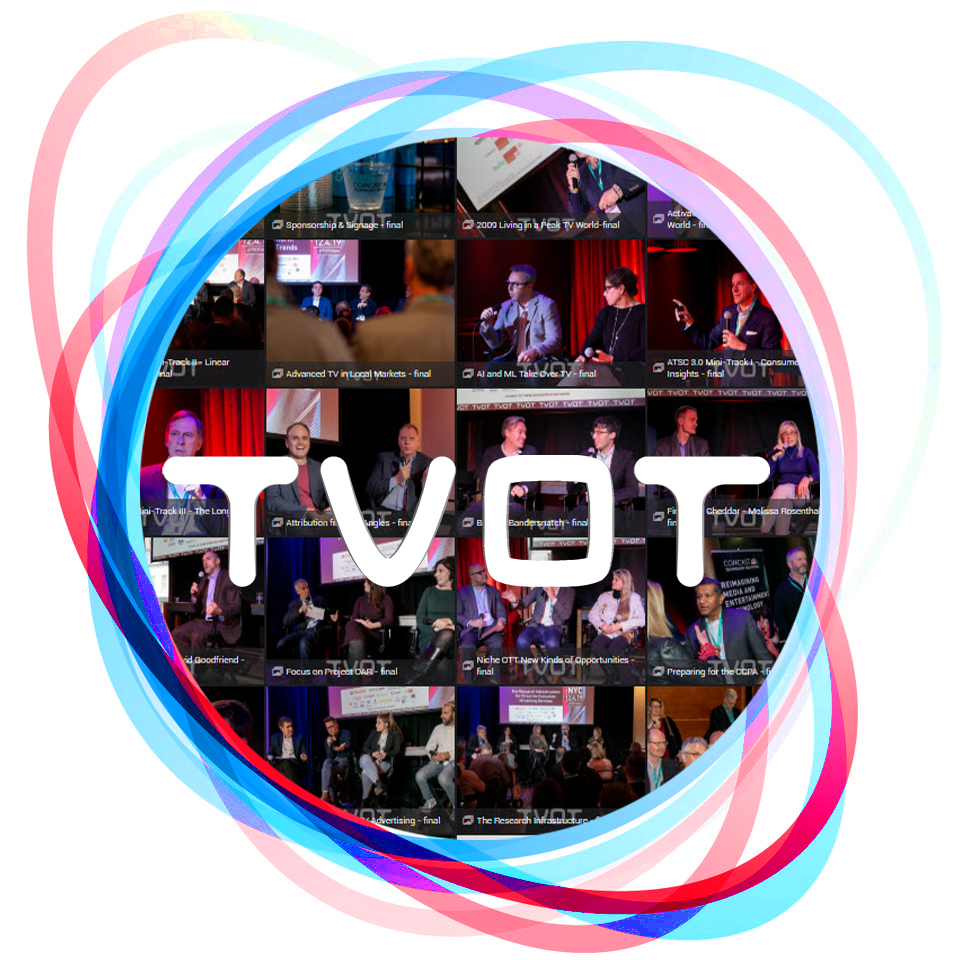 The ITVT editorial team develops the agenda for our TV of Tomorrow Show events through an extensive dialoguing process with the readership of the ITVT newsletter (which includes many key industry players), in order to ensure that each show covers all the issues that are currently of most pressing importance to the industry. As a result, we typically announce the agenda just a few weeks before each show. However, some of the issues that we expect to explore at TVOT SF 2020 include:
ATSC 3.0 (NextGen TV), 5G, 10G, addressable (linear and non-linear), programmatic, AI/ML, Blockchain, and more: Identifying and understanding the emerging technologies and media that will impact the television/video/advertising space going forward.

Reports from the field: How recent deployments of addressable TV, DAI, programmatic advertising, creative versioning, ATSC 3.0/NextGen TV, vMVPD/"skinny-bundle" services, direct-to-consumer OTT SVOD and AVOD offerings, interactive programming and advertising formats, artificial intelligence/machine learning (AI/ML), Blockchain, tcommerce, social TV, programming-discovery technology, measurement and analytics techniques, social-video storytelling and marketing, virtual/augmented reality experiences, and other advanced-TV/video innovations are faring in the real world; and what the success or otherwise of these deployments tells us about the business models for the TV of tomorrow. Which advanced-TV platforms, technologies, services and content offerings are attracting audiences and generating revenues today, how and why?   

The ongoing challenges involved in accurately measuring and understanding TV viewership on non-traditional platforms; and how advertising and audience measurement are being reinvented in order to take into account the growth of cross-platform viewing, time- and place-shifting, and other ongoing changes in viewer behavior.

The increasingly important role "Big Data" is playing in television advertising: the new forms of data that are being generated by interactive, connected and social TV/video, and how brands and agencies can take advantage of these data to make their campaigns more targeted, more accountable and thus more effective.

New developments in advertising attribution.

The significance of new initiatives in the advanced-advertising space, such as Project OAR and OpenAP 2.0, and of developments such as Xandr's launch of its Community marketplace and Nielsen's creation of its Advanced Video Advertising Group.

The new ATSC 3.0 (NextGen TV) standard, and its potential to enable local broadcasters to generate new forms of data, offer new kinds of video and advertising services, and adopt new business models: will ATSC 3.0 put local broadcasters at the forefront of TV/video/advertising innovation?

The role that broadband will play in the implementation of ATSC 3.0.

New advanced-advertising and streaming initiatives from local broadcasters.

The impact of new D2C streaming services from broadcast networks on those networks' local affiliates.

The role that artificial intelligence (AI) and machine learning (ML) will play in the evolution of TV/video advertising, content discovery, and the viewing experience in general.

The emergence of "virtual MVPD's" and unbundled programming services that are seeking to take advantage of TV delivery over-the-top (OTT); how effective these services' business models are proving to date; and their implications for content providers, operators, marketers, advertisers, and other players.

The roles that subscription-based, advertising-based and hybrid business models will play respectively in the future of VOD.

How subscription-based OTT services can best address customer churn.

"Re-bundling" and other potential consequences of the increasing cost to the consumer of cord-cutting.

The role that in-car entertainment will play in the future of TV and video, as ridesharing and autonomous-vehicle technology become more widespread.

The significance for the TV industry of voice-assistant technology.

New developments in native advertising, branded content, influencer marketing and episodic marketing.

The new programming formats and genres that are emerging natively on social-video platforms.

The potential of tcommerce--whether on pay-TV systems, connected TV's, second-screen devices or social-media platforms--to change the economics of television and advertising.

The impact of "TV Everywhere" on viewing habits, audience measurement, advertising strategies, network and pay-TV business models and more; and how best to improve content discoverability and personalization, subscriber-authentication, and other elements of the TVE user experience in order to foster the medium's continued growth.

The emergence of Facebook Live, YouTube Live, Periscope, YouNow, Twitch and other live social-broadcasting services as platforms for programming, marketing and advertising.

The impact of new technologies (including deepfakes) and social media on the TV/video news business--and thereby on the body-politic at large.

The new kinds of news programming and reporting that are emerging on social-video and OTT platforms.

The potential impact of the 2020 election on TV and digital-video advertising.

Understanding the respective roles now being played by Facebook, Twitter, Instagram, Twitch, TikTok, Snapchat and other social-video companies in the television and advertising spaces--what are those companies' TV/video goals, how likely are they to achieve them, and what do other stakeholders need to do in order to survive and thrive alongside such powerful companies?

The implications of 5G mobile technology for the future of TV and video.

The impact of YouTube's monetization policies on the platform's creator community.

Understanding the role that TV and video will play in the Internet of Things (IoT).

The implications of the incorporation of ACR and other "intelligent" technologies into connected TV's--and the increasing role of intelligence in the TV ecosystem in general: What kinds of opportunities does truly smart television make possible?

The impact of SVOD services' massive original-programming budgets on the production, distribution and consumption of content.

The significance of recent moves by MVPD's to embrace Netflix and other OTT services.

How MVPD's are revamping their platforms, services and business models in order to counter the threat posed by cord-cutting.

The changing nature of TV sports, including the implications of sports-free "skinny bundles" and of subscription-based sports programming services targeted at cord-cutters.

The implications for the television industry of the US Supreme Court's recent decision invalidating the Professional and Amateur Sports Protection Act (PASPA) and thus opening up new opportunities for sports betting.

The validity and implications of the argument--originally espoused by FX CEO, John Landgraf--that we are seeing "peak TV in America" and that there is now "simply too much television."

How questions of content discovery, navigation and personalization have become central to television's future.

The evolution of connected-TV advertising and commerce.

The threat posed to video advertising by adblockers--and the new technologies and strategies that are emerging to counter that threat.

The emergence of the app as the gateway to the television experience: is our conception of the app still beholden to the PC/desktop model, and, if so, what would be a truly television-centered conception of the app?

The emergence of virtual, augmented and mixed reality as platforms for storytelling and news reporting, as well as for advertising and marketing.

The future of TV design: How to ensure that usability and high-quality design become a core element of the advanced-TV user experience, and not just an afterthought; strategies for designing consistent, cross-screen and cross-platform interactive video experiences; making the business case for good design; the complex and evolving relationship between design, data and content discovery/navigation; and the impact of new technologies and emerging consumer behavior on TV user interface design.

The emergence of natural user interfaces, including gesture- and voice-controlled interfaces, interfaces powered by facial recognition, and more.

Understanding international advanced-TV markets: opportunities and risks in Europe, Asia, Africa, Latin America and beyond.

The impact of GDPR, CCPA and other data-privacy initiatives on the television/advertising/data/audience-measurement industries.

The current state of investment in the interactive/advanced TV space. How are new investment trends, such as crowdfunding and accelerators, impacting the industry?

The latest tools for creating, delivering and testing interactive and multiplatform television.

The impact of video streaming on the Internet infrastructure; the significance of such issues as bandwidth caps and interconnection deals for the broadband video industry; and emerging standards and technologies for enabling high-quality streaming in low-bandwidth environments.   

The increasingly importance of fan communities in the development, promotion and monetization of programming.

New developments in content distribution.

The significance for television of the eSports phenomenon, and the emergence of eSports as a medium for advertising.

How to reconceptualize advertising campaigns so that they engage viewers whose attention is dispersed across multiple screens.

How to ensure that programming, advertising and the institutions responsible for them reflect and are responsive to the emerging viewing habits and increasing diversity of today's Millennial and Gen-Z audiences and cultural influencers.

The new advertising formats that are emerging in response to ongoing changes in how we watch television.

How to identify, manage and monetize new social-video talent.

The ongoing implications for the industry at large of such media-company mega-mergers as those between Disney and Fox, AT&T and Time Warner, and CBS and Viacom.

The implications for Netflix and other established streaming-video providers as media and technology behemoths such as Disney, Comcast and Apple roll out new direct-to-consumer OTT services.

Recent and pending developments in interactive and advanced TV standards, and how these standards need to evolve going forward.

The ways in which the ongoing evolution of the TV/video industry is impacting the role of the showrunner.

The implications of the recent resurgence of interest in "choose-your-own-adventure"-style interactive TV programming.
MORE TESTIMONIALS - What People Are Saying About TVOT Shows
Please click, above, for more comments.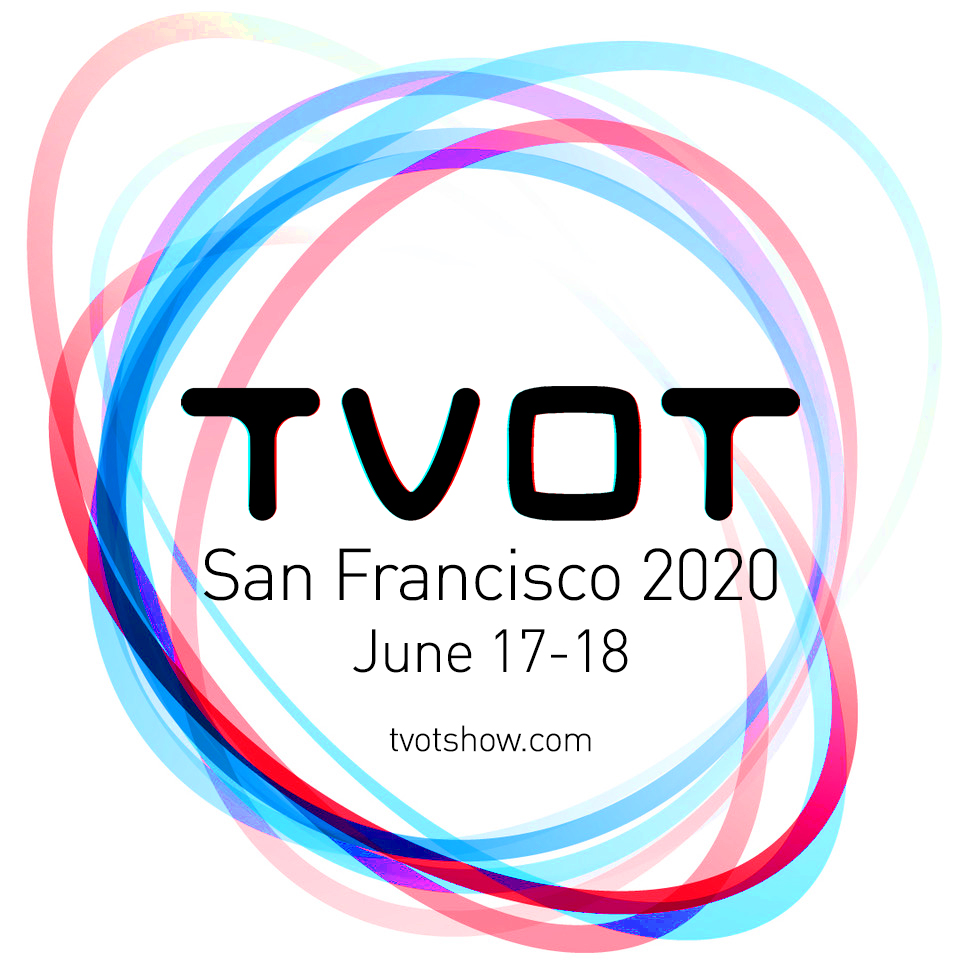 ---
Subscribe to
ITVT, Radio ITVT and "T Time"

http://itvt.com/subscribe-itvt-newsletter

All Previous Podcasts Available Here:

(TVOT) http://www.thetvoftomorrowshow.com

(ITVT) itvt.com